Version: 2.6.x
Understanding Error Message
This section discusses how to understand error messages from Typescript.
Take The Last One​
Always looking at the last error message and ignore the rest. Example:

take the last error message
In this example, the correct field path is a and __name__(__name__ is a default comparison path of every document, see document Id)
Peeling Composite Query Error Messages​
Composite Query​
When using composite query, we need peel the error messages in order to find out the real culprit: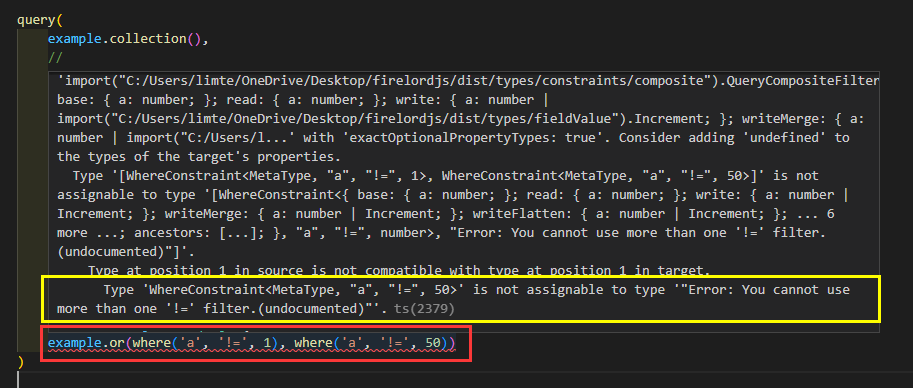 composite error message

narrowing down
Nested Composite Query​
Nested composite query error messages are messy: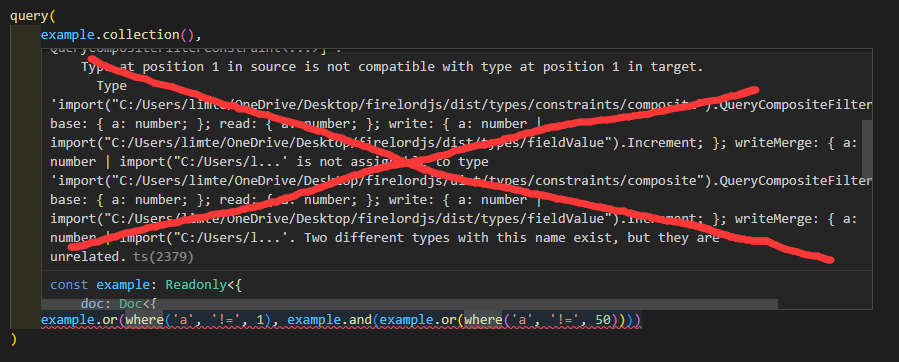 nested composite error message is a huge mess and you should ignore them
Solution is to peel until you see an error message that makes sense: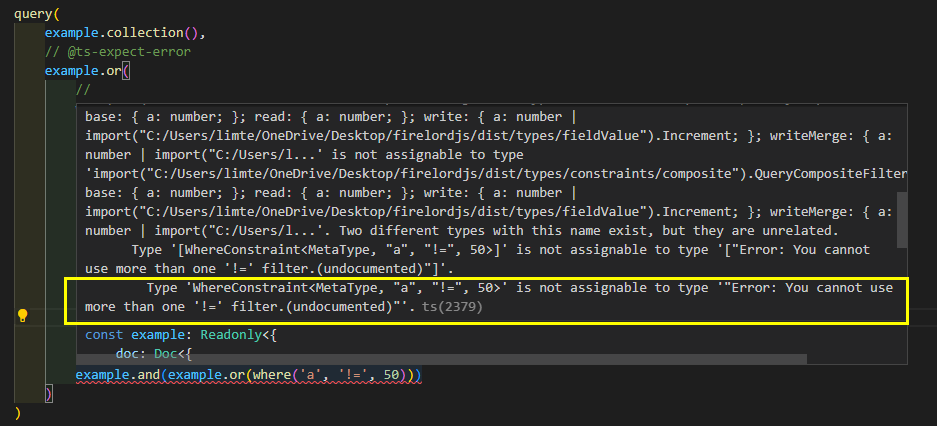 continue peeling until you find the relevant error message
Currently it is a mess, I am still trying to understand why the error bubble up into a clunky error message.
Hopefully we dont need to peel any error anymore in the future.